Vakar 2 programos dalyje įvyko paskutinis susitikimas. Jo pabaigoje darėme galingą aktyvaciją, kurios metu susijungėme su didžiojo kosminio baltojo vilko energija ir leidome jam prižiūrėti mūsų energetinį lauką, bei vesti mus mūsų širdies keliu. Aktyvacija buvo tokia stipri, kad net man buvo sudėtinga atlaikyti visą energijos srautą, kuris ėjo per mane, visiems kurso dalyviams ir man pačiai, prieš pat iškeliaujant į savo sielos kelionę. Po susitikimo dar įrašiau labai nuostabią meditaciją, kurioje dalyviai gali patirti tikrą bėgimą su vilkais
Ši programa mane be galo įkvepia! Ji nepanaši į jokius kitus prieš tai mano vestus kursus! Joje tiek daug netikėtumų man pačiai, kad buvo be galo nuostabu ją vesti.
Ir tai dar tik pradžia!!! Po stiprios dietos Peru, neužilgo vesiu 3 dalį, kurioje keliausime su kosminiais elniais ir laumžirgiais. Kosminiai elniai padės pajusti tikrąjį savo sielos pašaukimą, o laumižirgiai padės atsiverti dar stipresniems pokyčiams gyvenime.
Dalyviai dalinasi, kad tai be galo gili ir galinga programa. Kai kuriems iš jų jau įvyko labai daug stiprių pokyčių! Kitiems ši programa tapo atrama keliaujant per tikrai sunkias gyvenimo situacijas. Tai jau tapo bendruomene! Kol manęs nebus dalyviai darbuosis porose, padės vienas kitam priimti sudėtingas emocijas, nepasimesti proto pinklėse ir palaikyti sąmoningumą.
Visus dalyvius palikau su galingomis paukščių ir vilkų dvasiomis. Jos juos prižiūrės iki to laiko kai grįšiu
Trečią dalį planuoju vesti vasario mėnesį, todėl jeigu įsigysite programą iki grupdžio 1d. dar spėsite perklausyti visus įrašus ir trečioje dalyje sudalyvauti gyvai. Labai rekomenduoju nedvejoti ir jungtis dabar. Šioje programoje tikrai vyksta stebuklai. Ir jūs tai pajusite ankščiau ar vėliau.
Prisklauso nuo to, kiek atviri viskam esate.
Prisijungti čia: https://ievalaunage.com/laisves-dvasia/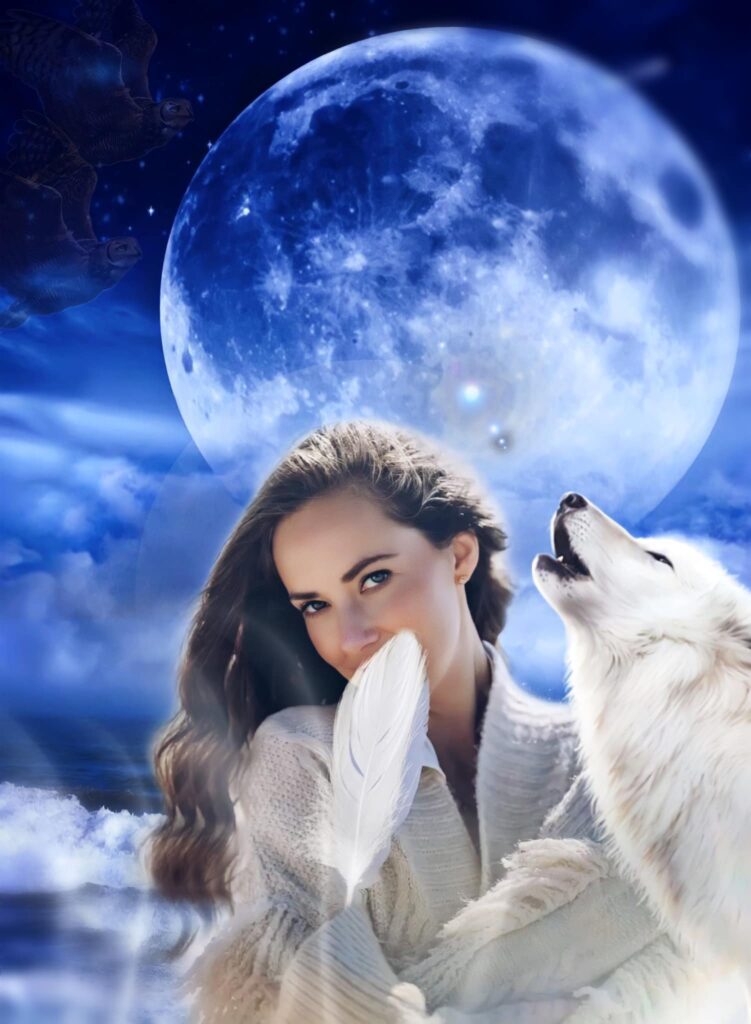 Linkiu visiems nuostabios transformacijos rytojaus pilnaties ir užtemimo metu!
Gal būtent dabar yra tas metas pradėti savo gyvenime esminius pokyčius ir prisijungti prie mūsų Laisvės Dvasios bendruomėnes
Aš jau esu pakeliui į Peru. Kai pasieksiu stovyklavietę džiunglėse, po kurio laiko atsijungsiu nuo telefono. Kas nori stebėti galbūt kartais atsirandančius mano pasidalinimus, sekite mane instagram paskyroje ieva_launage. Ten dalinsiuosi storiuose, kai bus galimybė
Susitiksime kitoje realybėje!
Su meile,
Ieva Launagė